JACKSONVILLE, Fla. – The state attorney's office announced Thursday a new arrest in the shocking murder of Florida father of four Jared Bridegan, who was gunned down in front of his toddler more than a year ago.
Melissa Nelson, the state attorney for Florida's Fourth Judicial District, and Jacksonville Beach Police Chief Gene Paul Smith said at a press conference that the husband of Bridegan's ex-wife has been charged in his slaying.
Mario Fernandez, 35, the second husband of Bridegan's ex-wife, Shanna Gardner-Fernandez, was arrested Thursday morning in Orlando by agents with the Bureau of Alcohol, Tobacco, Firearms and Explosives and officers with the Jacksonville Beach Police Department.
Gardner-Fernandez, 35, remains a suspect in the killing, according to law enforcement sources.
FLORIDA POLICE, STATE ATTORNEY ANNOUNCE ARREST IN MURDER OF MICROSOFT EXECUTIVE JARED BRIDEGAN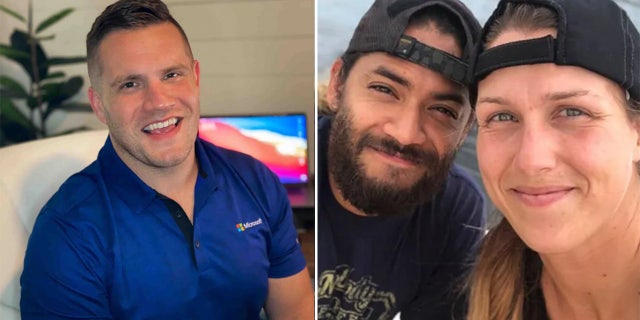 A judge signed the arrest warrant for Fernandez moments after Henry Tenon, Fernandez's former tenant, pleaded guilty to fatally shooting Bridegan as part of a plea agreement, Nelson said.
Tenon, 61, has agreed to "testify truthfully against those he worked with to murder Jared Bridegan," Nelson told reporters at the press conference held at the state attorney's office in downtown Jacksonville.
FLORIDA MAN MYSTERIOUSLY MURDERED IN FRONT OF HIS TODDLER DAUGHTER, NOW HIS WIDOW WANTS ANSWERS
"Tenon's cooperation has both corroborated evidence collected during the investigation and provided additional evidence against Mario Fernandez Saldana for his role in the planning and execution of Jared's murder," she added.
Tenon was charged two months ago with second-degree murder, conspiracy to commit murder, accessory after the fact and child abuse for his role in the slaying. 
…
Read the rest