FIRST ON FOX: Democratic Sen. Tim Kaine of Virginia recently purchased a luxury waterfront condominium from a senior lawyer at Dominion Energy, a multibillion-dollar energy company developing a massive offshore wind farm in his home state.
According to his 2022 financial disclosures filed this month, Kaine reported purchasing a residential property worth up to $1 million in March 2022. A Fox News Digital review of local real estate filings showed that Kaine and his wife Anne Holton paid $895,000 for a multi-unit condominium in Richmond, Virginia, from Dominion deputy general counsel George Marget on March 8, 2022.
The condominium's listing touted the residence as one of the most luxurious in the city. The condominium has two master suites, a gourmet kitchen, dining room and comes with three parking spaces.
Kaine's disclosures further indicated that the senator earned up to $15,000 renting the apartment back to the "previous owner." However, a spokesperson for Kaine — who defended the purchase, saying it was negotiated by realtors — said the filing should have stated "previous occupant" since it was rented to a tenant who had been living in the condominium at the time of the purchase.
50 BLUE STATE MAYORS CALL FOR OFFSHORE WIND MORATORIUM AMID WHALE, DOLPHIN DEATHS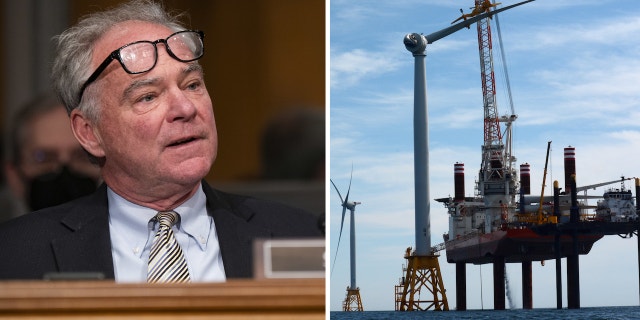 "Senator Kaine and Anne Holton bought their condo from the Margets in a transaction negotiated by realtors," the spokesperson said in a statement to Fox News Digital. "The Margets did not live in this condo and instead had a long-term tenant who rented the condo from them. This tenant, who was not
…
Read the rest