Former US attorney Barb McQuade said Thursday that Representative Jim Jordan, an Ohio Republican, and House Minority Leader Kevin McCarthy, a California Republican, are "quite likely" being investigated by the Department of Justice (DOJ) for their alleged role in trying to overturn the 2020 presidential election results on January 6, 2021.
McQuade was asked by MSNBC host Alex Wagner whether or not she thinks the DOJ is looking more closely into the actions of Jordan and McCarthy, even as Republicans might use their recently gained control of the House to investigate members of the January 6 committee.
"I think they're quite likely under investigation. Jim Jordan and Kevin McCarthy, I mean we know that they were having direct communications with Donald Trump on January 6," McQuade said. "At this point, I suppose they [the January 6 committee] consider them to be witnesses, but I think they'd want to know what they have to say."
McQuade added that Jordan and McCarthy might be requested for an interview or could possibly be subjected to a grand jury subpoena, with the DOJ having the ability to "compel" their testimony.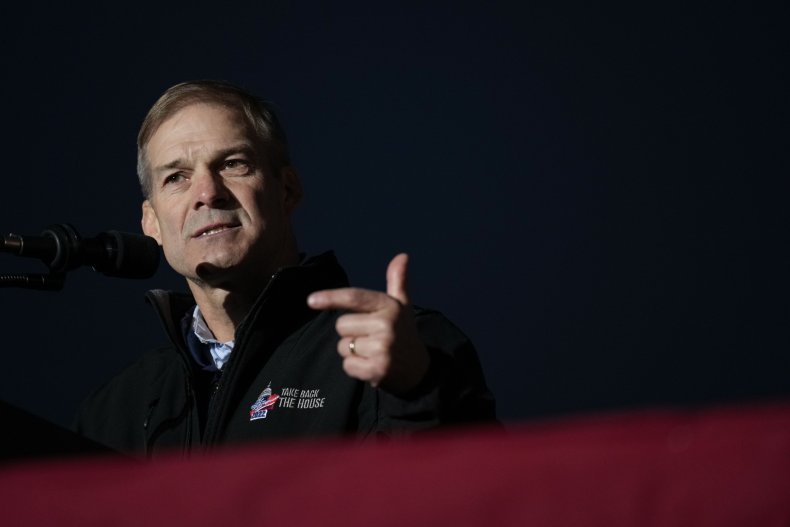 Meanwhile, the House select committee investigating last year's Capitol riot released a report on Thursday highlighting Jordan's alleged role in undermining the 2020 presidential election. In its 845-page report, the committee described Jordan as a "significant player" in efforts by Trump to overturn the election.
"He participated in numerous post-election meetings in which senior White House officials, Rudolph Giuliani, and others, discussed strategies for challenging the election, chief among them claims that the election had been tainted by fraud," the report read.
The committee also noted that it issued Jordan with a subpoena, but failed to appear for its scheduled deposits on May 27 and June 11 of this year.
McQuade added during her interview on MSNBC that the House committee would need to talk to McCarthy and Jordan, whether as witnesses or defendants, depending on how the evidence forms up.
"It's highly sensitive to go after information from a sitting member of Congress, but they're not being targeted because they're members of Congress, they're being targeted because of their conduct and conversations with Donald Trump on January 6," she said.
Republicans Release Their Own Report About January 6
Jordan, who represents Ohio's 4th Congressional District and is an avid Trump supporter, was among Republicans who released their own report on Wednesday, investigating the events of January 6. The other lawmakers who worked with Jordan to release the report include Representatives Jim Banks of Indiana, Rodney Davis of Illinois, Kelly Armstrong of North Dakota, and Troy Nehls of Texas.
McCarthy nominated all five Republicans to sit on the January 6 select committee last year, but House Speaker Nancy Pelosi blocked Jordan and Banks from being appointed, according to The Hill.
Pelosi at the time said that she rejected their nominations "with respect for the integrity of the investigation" and cited "statements and actions" by the two Republicans, NPR reported last July.
"The unprecedented nature of January 6th demands this unprecedented decision," Pelosi said.
The House minority leader then withdrew the other three Republicans he nominated after Pelosi's veto, according to The Hill, even though the House speaker said she would accept McCarthy's other picks.
Meanwhile, the five Republicans' counter report on Wednesday focused on security failures at the Capitol that day when Trump supporters stormed the legislative building to block the certification of a Joe Biden victory.
Newsweek reached out to Jordan's office for comment.
Related Posts