Parents at Oakville Trafalgar High School in Canada are considering pursuing legal action to stop transgender teacher Kayla Lemieux from wearing Z-cup prosthetic breasts to class.
Rishi Bandhu, an attorney and parent of a child at the school, spoke out about the issue, saying teachers should be required to adhere to the same dress code as students.
Bandhu said parents asked the Halton District School Board to apply the same dress code for students to teachers, state explicitly any exceptions to the code and allow parents to discuss matters at school council meetings.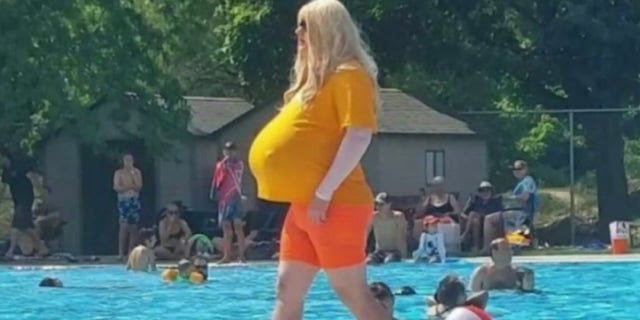 He added the school board has "interfered with the rights of parents" by reportedly denying them the opportunity to bring up the issue at meetings.
"In our view, it's just illogical and absurd to suggest that the teachers would be held to a lower standard than the students in terms of their attitude," he said.
The school board initiated an investigation into the legality of a required dress code for teachers in September 2022 before stating in a report it could be exposed to "considerable liability" if it implemented a dress code because of possible discrimination.
TRANSGENDER TEACHER TO RETURN TO CALIFORNIA CLASSROOM AS 'TRUE SELF'
"Even if a dress code is implemented for non-discriminatory reasons, it would likely be found to be discriminatory where it adversely affects an employee or group of employees on the basis of their code-protected grounds," the report read.
It was concluded by arguing even if an employer "desires to foster a culture of professionalism, respect, equity and inclusion, a truly reasonable and non-discriminatory dress code or grooming standards would most likely fail to yield the intended results."
Bandhu said he believes the school is taking a "risk-averse" approach to the issue.
"What they're missing is that when it comes to human rights and particularly gender identity and expression, context is important, and there's a very delicate balancing of interests that has to happen here. And I don't think that they've done that appropriately," he told host Tucker Carlson.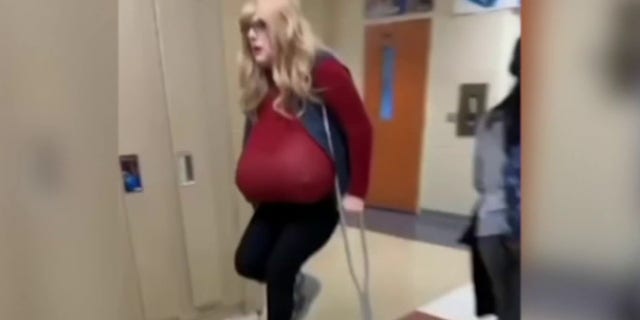 "The context that they're missing here is that this is a school and these are children in their youth, and their maturity is still developing."
CLICK HERE TO GET THE FOX NEWS APP
Bandhu added he and other parents have been labeled as discriminatory and bigoted because opponents paint them as not believing transgender people have rights.
"That's an extreme view," he said.
"What we need is a constructive approach, some constructive dialogue and some common sense on this issue."
Related Posts