Maricopa County Attorney Rachel Mitchell has said she will not prosecute women who have abortions after a Pima County judge banned them in Arizona.
Mitchell was ruled out prosecuting women who have abortions in a video statement shared on Tuesday following the ruling by Pima County Superior Court judge Kellie Johnson last week.
The ruling lifted a 1973 court injunction against the state's abortion ban and returns Arizona's pre-statehood law. Abortion is now banned in the state except in cases where the mother's life is in danger, according to ABC 15.
Arizona first banned abortion in 1864 and was codified in 1901, but Roe v. Wade rendered the law unenforceable from 1973 until earlier this year. Adding to the complexity is that Arizona passed legislation this year that bans abortion after 15 weeks, in anticipation of Roe v. Wade being overturned, and it is unclear if this or the near-total ban takes precedence.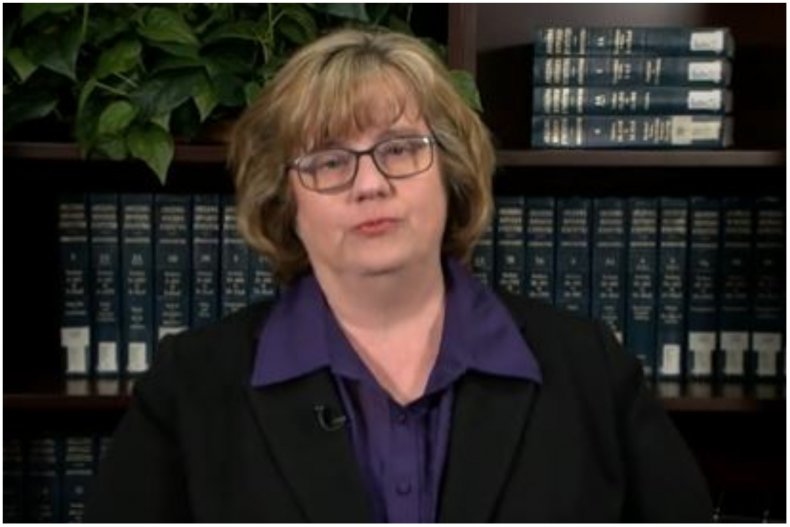 Mitchell said in her statement: "If further guidance has not been provided by the courts or the legislature by that time, my office will seek guidance from the court before taking any action.
"This will be needed before a decision can be made on the case. I know this is a highly emotionally charged subject and I want the community to know that I will not persecute women for having abortions and no statute even suggests a woman will ever be prosecuted for her decision."
She added: "Likewise, I will not re-victimize survivors of rape, incest or molestation. I've spent my career defending people that have suffered those crimes.
"False statements about the law or about my position in order to sew fear for political gain are simply irresponsible."
According to the Centers for Disease Control and Prevention, there were 13,097 abortions in Arizona in 2019. It said that 67 of these had been obtained by out-of-state residents.
Following Judge Johnson's ruling, Planned Parenthood Arizona President Brittany Fonteno issued a scathing response to the reinstatement of the 1864 abortion law.
She said in a September 26 statement: "Planned Parenthood Arizona is seeking an immediate stay of the Pima County Superior Court's ruling that lifted the injunction on the state's 1864 abortion ban.
"The court's decision has allowed conflicting laws to take effect and has caused immediate confusion, even among our state's highest elected officials, as to the status of abortion access in Arizona.
"This confusion has forced Planned Parenthood Arizona to pause abortion services and cancel appointments scheduled this week, meaning that members of our community once again have been, and will continue to be, denied medical care that they deserve and need while this decision is in effect .
"This is unacceptable. Planned Parenthood Arizona is therefore asking the court to issue a stay of its ruling while the legal process continues to unfold and we continue to seek clarity for our patients and providers."
The Supreme Court's decision to strike down Roe v. Wade has thrown a new dynamic into the upcoming Midterm elections in November.
Its decision has galvanized Democrats who are now in contention to retain control of the Senate with the Republican's lead being eroded.
Meanwhile, abortion has been brought to the forefront in the tight race for Arizona Governor and has given Democrats a clear attack line against Republican opponents.
Democrat Governor of Arizona nominee hits out against her Republican opponent in a Tuesday tweet.
She said: "Kari Lake doubled down on her support for the draconian 1901 total abortion ban, showing exactly what kind of future she envisions for Arizona.
"One where an entire generation of Arizonans doesn't control their own health care. We deserve better."
While Lake has not commented on the Pima County ruling as of Tuesday, she has previously stated her support for the striking down of Roe v Wade.
In a June 24 tweet, Lake said: "Roe v. Wade and the culture of abortion is over. A new chapter of life has begun. A chapter where we help women become the mothers they are meant to be. Thank you, God. "
According to poll aggregator FiveThirtyEight, 60 percent of Americans believe abortion should be legal in the first trimester. But support for abortion drops to 28 percent when performed in the second trimester.
Newsweek has contacted Lake for comments.
Updated 09/28/2022, 8 am ET: This article was updated with additional information on the legal situation around abortion in Arizona.
Related Posts